Post UTME

The dates for the 2013 Post UTME (Universal Tertiary Matriculation Examination) have not been announced. Signup as a gold member with us for just N1500 and we will keep you informed.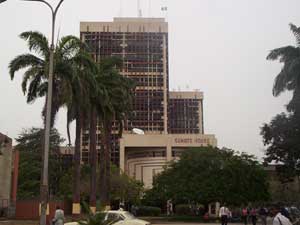 Senate Building
To be successful in an admission quest a student must scale the cut-off marks for both the UTME by JAMB (a minimum of 200) and Post UTME by the University of Lagos.
We help students prepare for success in their Post UTME by providing an archive of past questions and answers, and by giving advice and tips on how to prepare well for the exam.
We have a modern tutorial centre equipped with a computer laboratory where we explain in detail to our students how they need to prepare for the computer based post UTME and for the Foundation Examinations too.
We also have an online test portal that help students prepare for Unilag's computer based test.
We have provided forum on Facebook and Twitter so that prospecting students can keep themselves abreast of happenings in the build up to the Post UTME.