Welcome to LagTutor.com

We are your online resource point for information, PAST QUESTIONS & ANSWERS and preparation tips to help you prepare well for examinations (POST UTME & FOUNDATION PROGRAMME) necessary to qualify for admission to undergraduate programmes at the University of Lagos.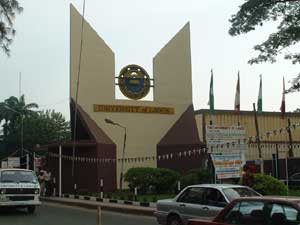 University of Lagos Gate
If you visit this site regulary you will see up-to-date information that will give you the edge in your quest to gain admission into the University of Lagos.
If you become a gold member you will get solved past questions and answers sent to you by email. You will receive login access to our online test portal to prepare you for Unilag's computer based testing system. You will also receive regular SMS text messages to keep you informed and prepared as the exams approach.
Follow us on Twitter and Facebook and you will be kept up-to-date with needed information.